Corporate events are a great way to get new customers, to network or simply to enjoy yourself! To get you started to create a never-to-forget event we made a list of 20 creative event ideas.
In this post:
20 awesome entertainment ideas for corporate events
Find a unique venue
Plan unforgettable group activities
Treat your guests to an unparalleled dining experience
Free PDF checklist: Download this 7-step checklist on how to create a fun AND engaging survey to collect data at your next event!
This first category is about some creative event locations. Where can you have yours besides a big venue? Well, the answer is: lots of places!
Let's dive right into them, shall we?
1. Rent a venue with a rooftop view
Venues come in all shapes and sizes and this is only one of the many possibilities. When attending a lot of events, the great halls or an auditorium may seem so closed off. Lift the spirits up, bring your guests among the stars.
And let's be honest, who doesn't love the view of a city at night time?
Want to go out with a bang? A personalized fireworks show might just do that! Your guests will have the best view possible.
2. Rent a treehouse & escape the city
Is the outdoors more your cup of tea than concrete buildings? Make sure you keep the thrill of height to keep the experience, but watch the wildlife go on about its day in a huge tree-house. Who didn't dream of one as a kid?
Or show the waves who's boss cruising the nearby lake ?
Although I'd like to note the tree house is not immensely big. I'd recommend using this as a more private event location. More than 6 people may become a bit unpleasant (but hey, if you feel like fitting 8, go ahead, people have done crazier things).
Feel like the Great Gatsby, or if you are a fan of our beloved Cpt. Jack Sparrow, why not sail the Seven Seas with him?
Now seriously, a yacht is perfect to have a warm, yet fancy atmosphere. It's not for everyone, but it may be a great way to network with bigger clients. No expense was saved for them, perhaps they'll return the favor as a customer?
If I may add an extra suggestion here, I'd recommend hiring a top-notch mixologist to get those dancing legs going. Of course, a great DJ may help as well…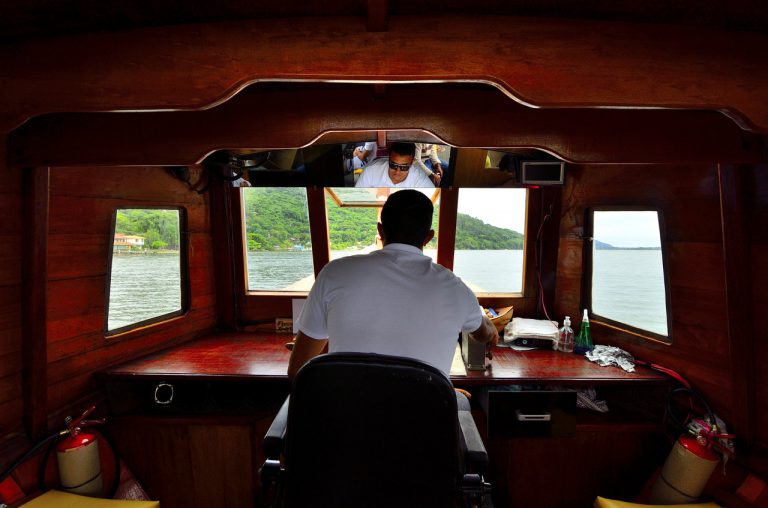 4. Rent out an old castle
Why not rent a castle for once? Enjoy the grandeur of old English noblemen and dine with Queen Elizabeth I (you read that right).
For the more adventurous you can add a ghost hunt – that's certain to break the ice next time!
Some practical information: The parking can stock up to 300 cars, the heated marquee comfortably fits 120 seats, or 180 theatre style.
Of course, the location is important. But what attendees are able to do at that location is just as important. We tried to gather some of the more unconventional event activities. Let's surprise them!
1. Organize a casino night
Let your guests try their hand at a selection of the classic casino games. Poker faces are required, a red carpet is optional. It'll help your attendants get together in smaller groups and give them an unforgettable experience. True event entertainment!
Not really sure where to start? Quickly refresh your memory on Poker, Roulette or Blackjack.
2. Release your inner artist
Don't feel like watching someone else do the painting for you? No problem! Switch it up and let your creative juices flow. Perfect for smaller groups to work around the subject of your event and find out how people are experiencing the evening or your brand.
We all love the be amazed. A bit of mystery blent with charisma and stirred with some amazement, those are the ingredients of your private event magician!
Who doesn't know Dynamo nowadays?
Contrary to the magician, your event won't go up in smoke.
Want some proof? Here's how he gets out of a speeding ticket using only a Rubix cube!
4. Quiz your guests in real-time
We know it may not sound half as crazy as most ideas, but a live quiz can actually be very fun.
Add some silly questions like whether your attendees are cat or dog lovers, if they choose pita over pizza, … – it doesn't always have to be that serious.
Display real-time results and add a host to pick up on them. Perfect for some informative insight or a bit of innocent fun!
Now, as you may have guessed, this is the part where we do some shameless self-promotion. Our tool surveyanyplace can show real-time results and collect your answers.
Now, isn't that convenient?
5. Organize a video game tournament
Current gaming consoles like Xbox and Wii have such a wide range of fun, educational and entertaining games to strengthen a group bond. They may not be directly relatable to the subject of your event, but hey, don't we all just like a bit of fun every now and then?
Luckily, you don't have to rent an entire golf field, a simulator will work just as well (and as an extra plus, you don't have to fetch that pesky ball every time!)
Because, why not? Impress colleagues with your backswing, score a birdie and aim for a Grand Slam with your upcoming event.
7. Invite a motivational speaker to inspire your guests
A motivational speaker, on whatever topic is suited for your event, can give the day a great twist. Often talking from their own field of expertise, it can inspire your guests and give them another point of view.
And who knows, perhaps you get inspired as well.
8. Host an interactive improvisation experience
Instead of hiring a standard comedian, turn it into an interactive improvisation experience. Engage the audience with challenges that the actors play out. It'll be a night to remember.
You can choose between a signature 60-minute show, or get an entire custom show. Mind you, the custom show starts at $2,500.
9. Say cheese at the photo booth
It might be an obvious choice, as photo booths are all the rage nowadays. But that's because they work. Get creative with them by branding the prints, adding props or backdrops.
Already in a rush and don't have a lot of time left? You can make one yourself in a matter of minutes:

If you want to add some extra life to your photos, we found easily printable props for less than $10.
Highly shareable and great for colleague bonding. Go practice that selfie-face.
10. Incorporate augmented reality at your event
We already discussed the photo booth as a fun extra for your guests. But things can always be taken one step further. What you see is what you get, until augmented reality kicks in.
With modern technology, it's possible to create whole scenes of augmented reality around a person or stand while taking a picture. Making your pictures really come to life.
Ahh, who doesn't love food? If there's one thing that bonds people, it's the delicious smell of a perfectly made meal. Get your guests the treatment they deserve and treat them with a meal perfect for the occasion. Whether it be cocktails, Mexican or fish, you're bound to score some points!
1. Host a bake-off competition
Who doesn't love a little bit of competitiveness? Delicious competitiveness that is.
Experience a flan-tastic day of baking with a re-creation of everyone's favourite baking show – the Great British Bake Off. Your guests will learn baking skills from true professional bakers while battling it out in the kitchen, before coming together for an exciting prize-giving ceremony.
With a sprinkle of fun, a tablespoon of excitement and a dollop of laughs, there's no knowing what mouthwatering treats will be whipped up. The real question is – who will be crowned Star Baker?
Aprons at the ready!
No, you don't have to be in The Little Mermaid's film to share a table with fishes… Meet Ithaa, the underwater restaurant. Grant your colleagues or business partners an enchanting evening observing the sea life while enjoying a tasty dish.
Not surprisingly, most of the food served are fish. But if needed, requests can be made.
A good thing to know: feeding time is around 7 pm, so it's best to book at around 6:30 pm to make sure you get the most value for your buck.
3. Hire a flair bartender
Nothing will set the mood for your corporate event like a good drink and someone making it with flair! Great conversation starter too.
Want to really crank the heat up? Add some props as well!
Hey, and why not challenge your guests in flaring their drinks themselves? (Maybe only at the beginning of the evening… ).
4. Create a wine tasting experience
A wine tasting game is great to start off any event or to have a relaxing break. Swirling, sniffing and slurping in unison? I'm getting thirsty already.
Now that you're entirely in the French atmosphere, keep your guests amazed by letting them discover the impeccable french cuisine.
Alright, perhaps this isn't really about the food. But why not make your guests think it is. You have a fancy dinner, while you leave the creative event entertainment to another person entirely.
A comedy waiter will blend in nicely with the rest of the catering team until people start to notice how clumsy he actually is. Order yourself a night filled with laughter!
Food trucks are becoming immensely popular. And there's no reason to just stick to a hamburger or hot dog. All types of fancy foods can be brought to your event with a food truck. Foodies will love you for this!
Create your own event evaluation form