Pointerpro was born in 2012 when our founder Stefan wanted to create an iPad Quiz for his daughter's birthday. After completing the quiz, contestants didn't just receive their results but also got pictures, videos and fun trivia about Pauline.
Pointerpro was born in 2012 when our founder Stefan wanted to create an iPad Quiz for his daughter's birthday. After completing the quiz, contestants didn't just receive their results but also got pictures, videos and fun trivia about Pauline.
The product has clearly evolved substantially since then but the same values remain at the core of the brand. In a business context, we accomplish this by still offering personalized advice and insights to our respondents. These outputs can be communicated to our clients by both email and beautifully branded reports.
Allow us to use a metaphor.

People are encouraged to go for regular medical check-ups and that shouldn't be any different for companies. It's crucial to make sure your business remains healthy by measuring your performance on the regular. We're not just here to help you diagnose your performance levels, we're here to automate the way you do so while immediately giving advice on how to improve.
Automation facilitates the delivery of
personalized advice at scale
A couple of core aspirations we strive to achieve. We believe that
Every business interaction should result in a two-way value exchange
Low-tech people should be able to create
high-tech tools
Meet the team
Stefan Debois
Founder & CEO
With 15 years in Enterprise Software with IBM and CSC, Stefan's experiences are foundational to Pointerpro. Besides kitesurfing, he is passionate about the potential of new technologies to create meaningful connections between people and companies.
Mark Penson
Founder
Mark's proven International Business Management reputation with US-based Enterprise Software companies prepared him well to guide overall business development efforts for Pointerpro. When not expanding the reach of Pointerpro, Mark continues to expand his love for music and fine arts, between physical workouts.
Bart Vanden Wyngaerd
CCO
A combination of 20 years of Sales Leadership at Cisco and 4 years in the Scale-up world gives Bart all that's needed to bring Pointerpro to the next level. Family life with 2 daughters, high-level Cyclist, and a fierce competitor on the padel court describe best what Bart does when not at work.
Mathias Selleslach
CTO
Mathias has a technical passion for everything that revolves around (web) technology and innovation in general. Sharing knowledge and driving each other forward are his key motivators. In his free time, he is a little bit of a BBQ addict.
Ine Wouters
Marketing Director
Ine is a passionate marketer with a passion for branding and strategy. She likes a no-nonsense approach with an eye for creativity in combination with reaching goals. Not only on the job but also in her spare time, being surrounded by people motivates her. Looking for the right work-life balance is shown in her hobbies: from tennis and field hockey to yoga. But most of the time goes to her lovely daughters Anna & Alexe.
Michael Buchanan
Operations Director
With over 15 years of experience in leading Customer Operations teams for among other Credit Control , Customer Service and Legal Recovery, he was more than thrilled to take on this new challenge. With a Lean Belt Certification under his belt (pun intended), he gives high priority to process refinement and waste reduction. As a dad of 3 daughters, he said diplomacy is one of his strengths!
Bruno Pauwels
Product Director
As an engineer, Bruno is passionate about innovation, adding value, and solving problems. He's gained broad experience in the digital world and loves a challenge. Not living inside the Matrix, he realizes that you cannot think outside the box because there is no box. He loves traveling the world, exotic food, heavy metal, and his two cats.
Ward Haché
Lead Developer
To sum up Ward in 2 words: skillful and cheerful. He is a passionate web developer and loves to tackle complex features. As a Marvel movie fanboy of the first degree, you can find him in the theatre whenever a new superhero movie is released. On other days, he is probably enjoying a Duvel underneath the sun. But not during office hours, of course.
Gianni D'Hooge
Full Stack Developer
By his passion for the web Gianni is able to build the best possible software for Pointerpro. He also loves being part of a good team to make sure we deliver the very best we can. In his spare time you can find Gianni on his bike or in a concert hall.
Siu Soan
Full Stack Developer
Combining the forces of design and code, Siu aims to create a visually appealing and user-friendly experience for the clients of Pointerpro. Besides her interests in web technology, she is also fascinated by video games, board games and cats.
Stacy Demes
Senior Account Executive
You can find Stacy at a crossroads: she's an outgoing people-person, a hardcore history nerd, and a dedicated athlete. Building relationships with clients from 9-5, she starts each day by hitting the gym and ends it curled up on the couch with her nose deep in a dense, historical book. Her love for travel brought her to Belgium, a place that stole her heart with not only its chocolates, but its delicious beer!
Matt Cattarin
Account Executive
Matt considers himself to be a "get things done" type of person. He developed his professional drive through several years within the Pharmaceutical Industry, and he prides himself on establishing and nurturing customer relationships. When he's not working, you can find Matt golfing, walking his dog Hank, or cheering on his beloved Buffalo Bills.
Jeffrey Daans
Account Executive
Jeffrey's first commercial experience was in the world of fintech, where he worked in sales for 3 years. He then made a full-180 career switch, becoming the co-manager of a bar and restaurant! A couple of years later he realized he was missing the intrinsic innovation of the technology sector and that brings us to today! Jeffrey loves meeting people, music, history and hiking!
Anna Golumbovskaia
Customer Success Representative
With a helping hand and a friendly smile, Anna enables our customers to meet their goals and achieve success. She's a movie-junkie and an avid reader (don't be shy to ask her about the best Russian classics), who loves cooking, foreign languages and working out. Even though she usually prefers a quiet evening with her loved ones, Anna can never say no to a night out if it involves lots and lots of dancing.
Nigel Lindemann
Performance Marketer
Nigel is responsible for all things marketing & communication-related. He has a soft spot for original marketing campaigns as well as great food. On weekends, he likes to ride his bike for hours on end for no specific reason.
Iris De Geest
Digital PR Marketer
Iris loves building international partnerships. Being in a PR role is ideal because she can use the diplomacy skills she developed during her Master in European Politics and the experience she built as a communications specialist. She loves outdoor sports like tennis and running. And most importantly, she's the proud mom of Henrik & Noor.
Seppe Verhavert
Support Team Lead
Having a great interest in everything written, it was only the logical next step to learn to write code. Found on the client-side of the internet, Seppe helps customers create stunning questionnaires and reports. When not online, he can be found buried under piles of fantasy books.
Lilianna Tsimali
Functional Analyst
Her natural curiosity for new technologies, combined with her passion for communication and the need to help people, is what lead her to Pointerpro. She enjoys reading, playing the guitar, cooking for friends, and taking long walks with her dog.
Karina Campos
Customer Support Representative
Karina is always looking to broaden her horizon, especially when gaining new knowledge. She is very driven in her approach to life and work, and is always ready to lend a helping hand! She loves to travel, eat exotic dishes and run. Running has helped her to set goals and approach them by being persistent and focused. As a true Latina, she thoroughly enjoys spending time with her family, dancing, and getting tanned!
Yasha Smits
Office Assistant
Fun-loving and full of energy, Yasha eagerly provides general support around the office. He developed his skills in the financial sector as a paralegal complaints advisor. Outside of work he loves to run, play tennis and practice Muay Thai.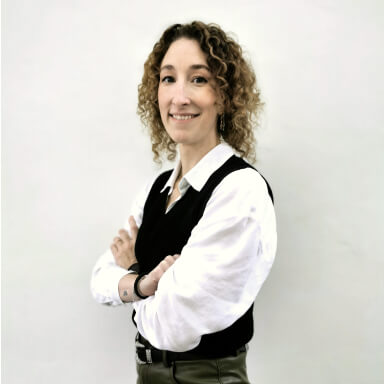 Hanne Philips
Marketing & Communications Assistant
Being curious and talkative, is what characterizes Hanne. She likes to know how things work and has an eye for detail. With a masters in journalism she took a little detour for a few years throughout some different functions and branches but the need to do something creative and communicative again brought her to Pointerpro. After work she loves to play volleyball, go for a run or enjoys a wine & dine evening with friends. Hanne also loves to travel and explore the world with her husband and 2 kiddos.
Jeroen De Rore
Creative Copywriter
Many creative people extract their best ideas from an energizing workout session or the refreshing shower that follows. Our creative copywriter is no exception. But to truly get his ideas on point, he needs to write. "Writing clarifies my thinking!" he says. Jeroen admires great writers, speakers and performers in the realm of art and sports. And while doing the admiring, he loves to enjoy good food, great wine and even better beer.
Chris Kuo
Product Marketer
A marketer with experience in both cosmetics and software. With a degree in accounting, Chris brings a unique blend of creativity and analytical skills to develop successful campaigns. Outside of work, Chris loves traveling and investigating airline loyalty programs. When he's not working or traveling, you can find him watching fantasy and horror movies.
Sarah Bostoen
Professional Services Lead
Sarah is an engineer, who left the pharmaceutical industry to then go and explore the wonders of the software industry. She is a joyful and sociable person so you can be sure she will check in with you and your project on a regular basis! Her free time is mostly dedicated to spending time with her friends, next to discovering new horizons across the world, enjoying nature and hikes, and cuddling every dog she sees.
Rohit Das
Senior Customer Support Representative
Rohit is a mechanical engineer bachelor and has done his master's in innovation and entrepreneurship. He has previous experiences in IT SaaS companies, the Logistic industry, Call centers, and as a freelancer. He's a very fun, enigmatic, and curious by default person who likes to explore and experience everything from every angle possible. He loves street foods, beaches, and clubbing. When at home, he's usually glued to movies, tv shows, or gaming. But he also likes to travel and visit adventurous places.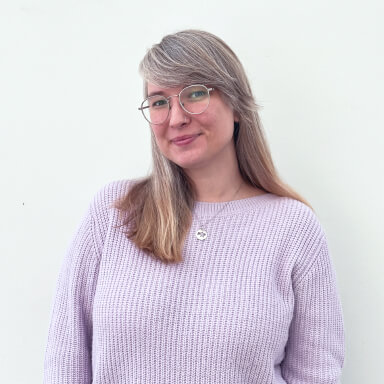 Nataliia (Nata) Deineha
Customer Relationship Executive
Nata is passionate about all things customer related and enjoys building relationships that stick like glue. And volunteering... That's her jam. She's out there doing good, making the world a better place. In her free time, Nata cherishes moments with loved ones, be it family, friends or her dog Beanie.
This could be YOUR NAME right here!
Is it YOU we're looking for?
Do you want to be featured on this page among our other Pointerpro superheroes? Then let me tell you, it's your lucky day because WE'RE HIRING! Quickly check out our
Careers-page
and start writing that email! We hope to hear from you very soon!
Interested in working with us?