This article gives consultants and other professional advisors an overview of the best digital transformation practices from different business perspectives. With these learnings, we want to inspire consultants to think about digital transformation and help them to transform and scale their business. Here we go!
Companies like Nike, IKEA, and McDonald's are leveraging technology to serve their customers and deliver great experiences.
In the words of Satya Nadella, CEO of Microsoft Corporation, "Longevity in this business is about being able to reinvent yourself or invent the future."
While digital transformation is often hard to get right, a lot of companies are investing heavily in intelligence tools to drive this movement and win more customers as a result. 
According to research by Accenture, senior executives spent $100 billion to scale digital innovations across a wide range of industries.
Whether you're a CEO, a business manager, or a consultant, … embracing digital transformation can help you scale and dominate your industry.
In this article, you'll discover some examples of companies that are doing digital transformation right, the best practices to adopt, and how your consulting business can benefit from this new wave.
What is digital transformation?
Do not worry about the big terminology but focus on what it means. 
During the pandemic, a lot of brick-and-mortar stores understood the importance of having an online platform. So a lot of them transitioned from having a physical store to an eCommerce store.
Now even with lockdowns implemented, their businesses can still operate but this time it's online. This transition is called digital transformation.
A cab that transitioned to the use of taxi-hailing applications also falls under digital transformation. The same goes for businesses that used to do print advertising and are now using social media.
If you want to thrive in this ever-competitive business environment, it's important to prioritize your company's culture in digital transformation.
Many consultants haven't embraced digital transformation yet. It's important to seize the opportunity to digitize your advice.
You already know that technology makes life easier. This transformation can improve business operations, deliver good customer experiences – while ensuring that all business cybersecurity protocols are adhered to. The usage of cybersecurity tools such as password manager or VPN can help to protect sensitive information and avoid unnecessary data breaches.
Digital transformation can come in the form of using automated processes and replacing manual ones. 
An example of this would be a business consulting service wherein the owner was previously responding to each inquiry manually but now is using an automated responder.
If your business adopts automation, it will make it even more productive. 
With the help of automated softwares, your business can hold and gather large amounts of f.y firmographic or technographic data and process them faster with fewer human errors or none at all.
This means you'll have more accurate insights and form efficient strategies for many areas of your business. This can be good for your sales, operations, and supplies.
Revolutionizing your consulting business doesn't only involve the replacement of a manual process with an automated one, it also means the exchange of older digital technology with newer ones.
An SEO agency that started in the late 1990s should have updated the softwares they're using for them to give results for their clients. Even though they were already using digital softwares, keeping up with the latest innovations in their niche is a must especially if they want to bring value to their clients. 
To achieve a resourceful transition, it is pertinent to adopt the most recent ideas and use the latest tools as part of your marketing plan so you can solve the problem of your business that a previous conventional method could not solve. It's not the best practice to make use of tools that are half a decade old if there is a newer alternative.
Another example of such a transition is the development of email platforms to replace post offices' mail. If you were an adult in the early 70s, it would take a couple of days for you to exchange official mail with firms.
The manual process would start with a visit to the post office, and after a certain period, which is determined by the distance of the receiver of the mail, the mail would then be delivered to the firm you sent it to. 
In the context of old businesses, you can only imagine the opportunities missed when emails weren't present in their time. They didn't have the opportunity to connect with people from other states, cities, or countries. Their customers were limited to the people near their stores.
Luckily, with the help of the internet and its innovations, a faster means of sending mail was created and it came in the form of emails. 
Businesses were able to cater to far-flung customers, advertise with ease and less cost, and follow up or check on them.
With digital transformation and adoption, it helped businesses scale a lot faster.
Digitalization has occurred in many fields you can think of. It makes it easier for clients to deal with a company. 
For example, a company that sells tiny but useful encapsulated products can provide an automated bulk density calculator on its website to reduce the stress customers may undergo to calculate that manually.
Worthwhile activities like learning foreign languages in a few months, which were previously harder, have been made easy by user-friendly tutoring platforms.
Now that you have been reassured of the benefits of computerizing your venture, your determination to turn your enterprise into a B2B portal with contemporary features must have increased. 
Before you begin this journey, there are crucial things you should consider, otherwise, you may not achieve your desired results.
Best practices in digital transformation
Many experts in this field have proposed best practices. We have compiled our list from the best sources and have come up with 9 best practices in the digital transformation you need to know before you begin transitioning.
Now, let's take a look at some of the best practices in digital marketing:
Practice #1: Understand the specific business needs
Nobody renovates his property if it's still in good condition. To renovate a house, you must understand where the problem is.
It could either be a plumbing problem or an electrical fault that needs repair. It could also be both pipes and light bulbs that you need to change. You must understand the exact problem you want to solve. 
There's a particular problem that technology seeks to solve. You must engage in thorough research to be sure of the business's actual needs, which you aim to solve through computerizing your business. 
Once you determine what your business' needs are, scaling and serving your clients becomes easier.

Your business has its specific needs. The need of an enterprise like this one that sells predictive dialing software could be to improve its relationship with buyers to maintain the high patronage it enjoys, while the need of another venture could be to make payment faster and easier for its buyers. 
For instance, an advertising agency network that operates with remote workers needs a collaboration tool like Slack or Asana to communicate effectively, while another company that has its employees reporting to the office daily might not need Slack yet.
The strategy of this 3Wishes — a lingerie store — would be to include a function in its website to make shipping and tracking of purchased items to other countries easier. 
Is the need of your enterprise to sell to foreigners easily? If yes, then your modification must solve that issue.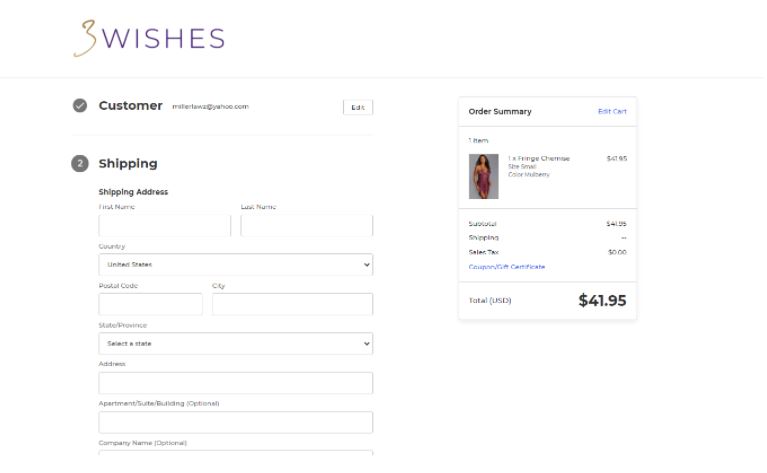 Practice #2: Lead a professional and experienced team
It would be best if you had an experienced team to be efficient. It is not in your best interest to experiment with solutions to the problems of your establishment. A failed experiment can make a business lose clients and resources that may never be replaced.
Try to involve professionals in the team that seeks to transform your company digitally. A great example is Home Depot, a retail brand that hired a strong team in 2017 to drive its digital transformation strategy. 
Having seen some remarkable success, the brand intends to invest $11 billion to improve customers' in-store and online shopping experiences.
Another example could be a life coaching company that's used to face-to-face interaction can onboard an experienced digital team to take its brand into the digital world. 
A traditional bookkeeping service company can also hire a professional to lead them on how they can continue their service digitally.
If you have the resources to hire a professional or a team to help your business transition online, go for it. It will make things easier and remove the risk of trial and error.
Practice #3: Design favorable strategies for transformation
Your framework should not be a complex arrangement that stresses you out. It would be best if you adopted a cost-effective strategy. 
A well-planned budget is necessary to allocate resources to each unit of the digital transformation plan. 
Hasbro, a toy and game manufacturing company designed a strategy that allowed the company to collect and use customer data to deploy successful marketing campaigns on social media. 
This just shows how important strategizing is. If done correctly, it can boost your revenue or gain insight into your customer's behavior.
Strategizing enables you to plan against your competition. It is through planning that you'll know how to penetrate a market and avoid losses despite the heavy competition in the market. 
Adequate preparation enables you to get effective results at low costs. Your venture will be cautious of its spending if you plan well and evaluate the possible outcome of your investment in improving your firm. 
No matter how saturated the industry is, a good strategy will help your business perform well. 
For instance, if you are worried that many tutors have already gone online, you can think outside the box like this online school which offers free digital marketing courses or a considerable discount as a strategy to survive in a saturated market.

Yet another example is this mattress reviewer who offers results to sleep studies as a way to help potential customers understand the need for high-quality mattresses designed to optimize sleep. 
Practice #4: Ensure employees are interested and committed to the process
Communication with your employees should not be a one-way thing. It would be best if you did not do the talking alone while you expect your workers to listen without contributing ideas.
You should ensure that communication goes both ways. As an employer, you should also listen to the opinion of your employees about the whole process. 
For you to improve the state of your business, communication, and effort needs to be done by the whole team. No one person can change a business alone, it's always a group effort to move towards one goal.
Nike has been at the forefront of digital technology with its digital retail experience. However, it started by improving its supply chain, getting ideas from its employees, and driving the overall company's culture.
Today, Nike is a well-known brand, which has truly connected deeply with its customer base.
Listening to employees' opinions while undergoing a digital transformation will enable you to identify interested employees.
You should organize meetings and seminars about the importance of adopting digital technology to increase the employees' interest in the transformation process.
If your employees are interested in the process, they will disclose meaningful ideas and opinions about certain aspects of the project to you.
You must ensure that every staff on the payroll shows interest in your decision to computerize your organization. 
You should explain to them that the project will bring about changes that will make the past mode of operation of a company obsolete. Explain how these changes can make their jobs easier and more automated.
For instance, an accounting service might transition from traditional manual project management methods to online management systems like cloud-based payroll software or other automated processes. This shift can effectively save time. Simultaneously, introducing your employees to project management software can pique their interest and enhance their engagement.
Another example would be if you're in the business coaching field. You can't do the transition all on your own. You need your staff to get into the change process as well. 
With the digital softwares that allows for automatic billing and invoicing, easy scheduling, and email responders, your staff will save a lot of time by doing these things. This will make them more productive in doing other duties in their job.
Practice 5: Invest in skills acquisition
As the owner of a business seeking expansion, you should invest in skills acquisition. The technology you intend to adopt will render the methods your workers are used to obsolete.
You must ensure that your workers are updated on the skills required to handle their jobs effectively.
For a digital marketing agency to be the best in its field, all the team members should have the skills in using software or products that help a business reach its marketing goals. 
They need to understand how to use data and analytic softwares, CRMs, content management tools, and the likes.
If they lack the knowledge and skills to use these things, then they won't be able to help the company's clients. It would be hard for them to come up with solutions and bring value.
To help teach the basic digital skills to your staff, you can start with these 3 things:
A. Digital communication
Make them use emails more and team platforms like Slack, Google Hangouts to communicate with the team members in the company.
B. Data storage and collaboration
No matter what niche your business is in, storage is important. You will need a place to keep records of your clients or customers. And with digital transformation, you don't need to print these things anymore. 
You can let your staff use cloud storages to know how it works. Famous cloud storage applications are Google Drive and Dropbox.
C. Latest news and developments in the niche
If you're in the field of providing service or products, you need to be on top of the latest developments in your field. And you can do so by letting your staff read digital publications that have authority in your niche.
Every industry has its top digital publications. In the technology field, this can be PC Mag, Mashable, or TechCrunch. In sports, this can be SLAM, Sports Illustrated, or ESPN.
Investing in skill acquisition ensures that your employees are well-informed about the new techniques that you will adopt.
Immediately the transition is completed, there should be no room for practice or trial. You must ensure that your workers have the necessary skills to manage the transformed business before the process is complete.
Practice #6: Notify clients about the changes on time
Ventures are created to provide specific services to clients. Customers who want particular services are more loyal to firms that can meet their particular needs than those that only meet general requirements.
For instance, busy people who want quick, easy, and healthy meals are more loyal to a business like these customized meal plans that save you time than a supermarket where everything is sold.
Your clients are essential to your business, so they need to be informed about developments in your organization. 
As the owner of a business seeking to improve your enterprise, your clients will be excited to know that you are investing in technologies to help you serve them better. 
For example, if you're a payment processing software company, and you're currently developing or upgrading your software to be more fast and efficient, you can let your clients know about the upgrades and the possible time on when they can use it.
Informing your clients about your technology upgrade will enable your clients to anticipate the positive change that will occur. 
The surprise element will be absent after the process is complete, and your existing clients will be mentally ready to take advantage of the improved services. 
You can inform your clients about the digital transformation through emails or even a notice on your website. 
Practice #7: Transformation should be concise and user-friendly
Your developmental strides are intended to make it easier for people to access your service. If the development makes it more complicated for customers to enjoy your services than the previous method, then the change has not served a relevant purpose. 
The development you introduce to your organization should be clear and concise.
Zapier redefined third-party integrations with its powerful system. But it's clear to the team, who, in turn, helped to spread the word about the capabilities of Zapier.

Your existing customers should understand the purpose of the newly introduced technique. It should also be simpler for your customers to adjust to and for new customers to use well. 
Your new technology should be user-friendly. A company that boasts of a user-friendly interface is the choice of every person because clients do not want to stress themselves before they can access a service.
Practice #8: Appreciate those who Invest in the process
In a whitepaper report by PwC, "Every company should put together a process and governance mechanisms by which they can manage and measure their digital return on investment and innovation."
Digital transformation is not just about replacing old digital technology with a new one or exchanging a manual process with a new one. 
It includes the operation of maintaining the technology that has been inculcated into your business and managing it in an effective manner that will bring desired results. 
You need to maintain the group that helped in the automation of your establishment in case a problem concerning the changes arises after the process is complete. 
Try not to dissolve the team that made the transition a success because it will be useful if the system encounters a future challenge.  
Practice #9: Audit the process
After a successful job of transforming your company digitally, it is imperative to audit the process. It will help you realize how much was invested in the process because many factors can make your spending exceed your budget.
Remember that the technological advancement of the 21st century has positively influenced the growth of brands.
You need to take advantage of the digital revolution to stand a good chance against your competitors who are improving their brands this way. 
The process of discarding archaic methods in your business is simple to do. But you need the guidelines we have listed above to succeed in the project and make more money online.
Before you begin the digital transformation journey, take all you've read here into consideration and watch your consulting business change for the better. 
If you want to expand, then you need to discard archaic methods and introduce recent technology to your brand. You need to join the growing culture of digitalization.
Digital transformation is a necessity for consultants that want to scale. Many businesses have been digitalized in recent times. Digital transformation can herald the beginning of your business' revolution.